Different businesses install solar power for different reasons. One of the key motivators, regardless of industry or business type, is brand perception – business owners care what people think about their brand.
More and more pressure is being applied to businesses to reduce their carbon emissions, and where they source their energy is a big part of this. When businesses do invest in renewable energy, they're keen to demonstrate their environmental responsibility to their community.
Helping your customers use their solar investment to show off their brand in a positive light is a powerful way to add value to your deal and strengthen your relationship. This is especially relevant for larger organisations, those in high-emissions industries or those that have experienced negative publicity in the past.
Here are three ways you can help your customers turn their investment into solar marketing gold.
1. Share their story through your own channels
If your business has a website, LinkedIn or Facebook company page, YouTube channel, blog or newsletter, you can help your customer easily at no cost.
Take or commission great photos or video of the project and use free design tools like Canva to create professional-looking posts and reels. Share the project through your own business's channels, making sure to tag your customer on any social media, or link to their website from your blog.
Your customer will appreciate the shout-out – and will likely share the story on their own story (which will give your business a nice bit of extra exposure). 
2. Nominate them for a Smart Ease customer story
Each year, we professionally produce customer stories for up to 20 different projects. These are often larger projects, unusual industries or installations, or those which demonstrate outstanding energy savings for the customer.
Our customer stories always feature a written article which is shared on our website, newsletter and via LinkedIn. Some also include a high-quality video (like our Kokako Lodge story), which can be rebranded for use by Channel Partners and the business customer too.  Speak to your Sales Director to find out more about this opportunity.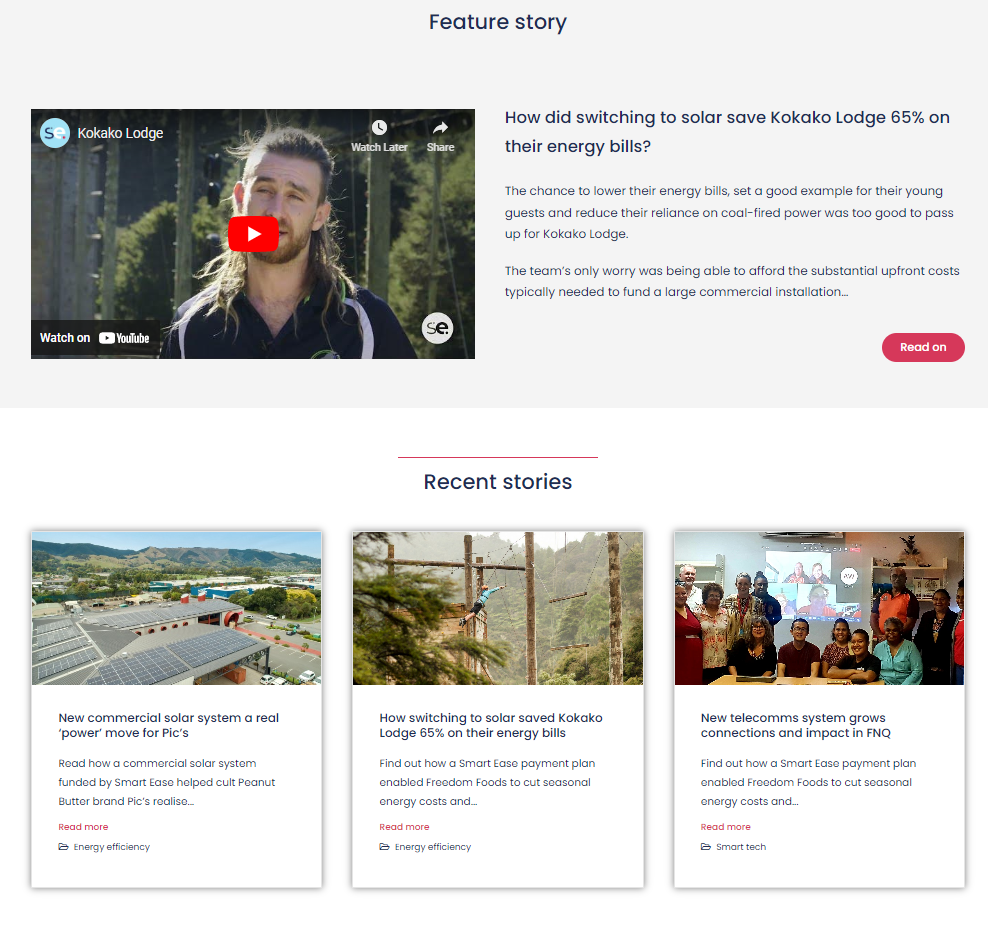 3. Get local, business or industry media interested
If you've installed an impressive solar array and want to gain marketing mileage for the project, consider reaching out to local or relevant industry media outlets. Start with the list below of sustainable and energy-related media outlets and don't forget to give your local newspaper a call!
To capture their attention, you'll need to begin your email or phone call with an outstanding fact or angle. Try something like 'New solar installation saves local charity 60% on energy bills', or 'Farm's new solar and battery installation cuts fossil fuel use by 75%'.
Selling commercial solar is different in so many ways from selling residential solar. Being aware of these differences, including the value of gaining solar marketing mileage for their installation, is the key to winning the trust of potential customers and, ultimately, winning more deals!
For more solar marketing and sales tips, contact your Sales Director today